Active public Notices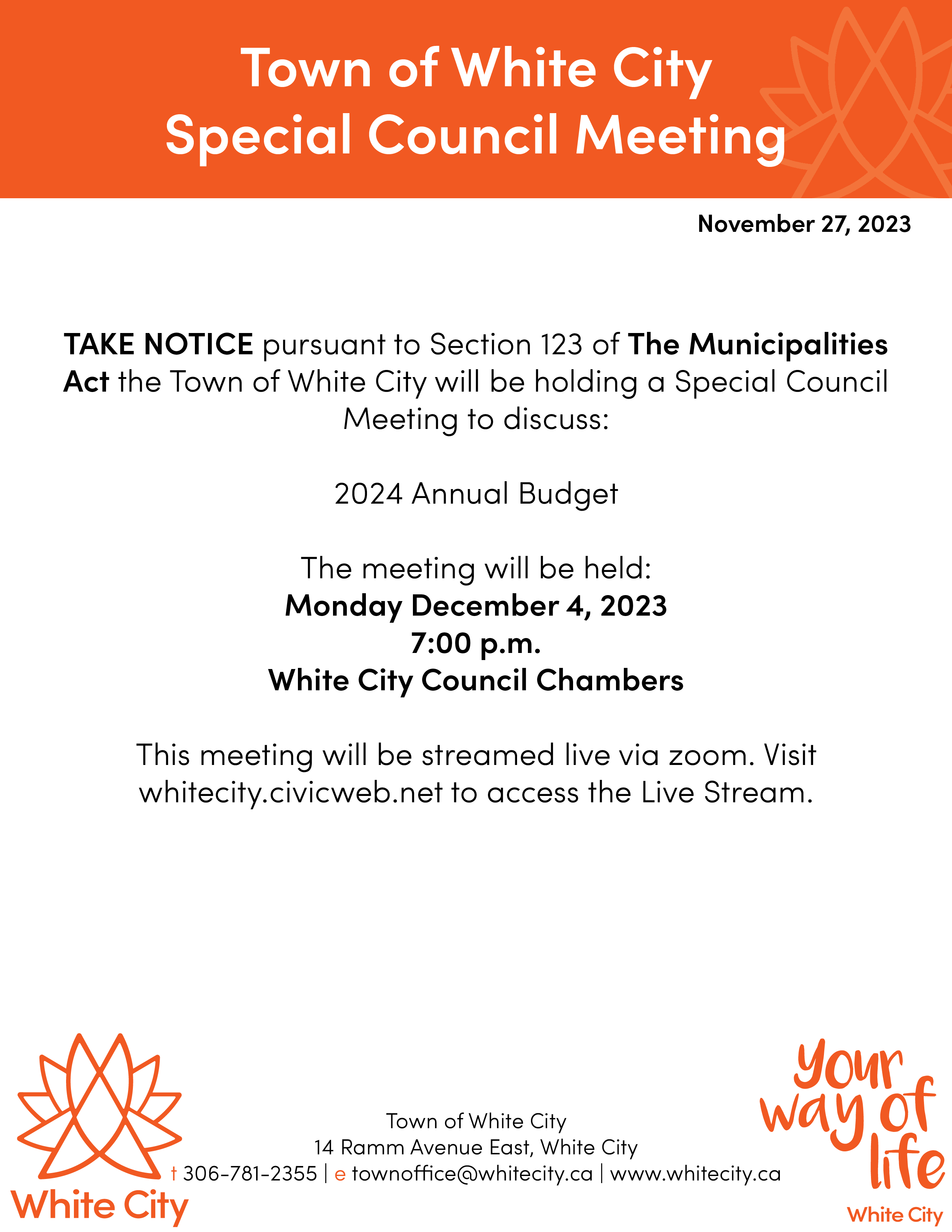 See the bottom of the page for previous Public Notices.
---
Upcoming Public HEarings & OPen Houses
There are no planned Public Hearings or Open Houses at this time.
---
Previous Public Notices can be accessed here. Please note only notices for the previous two years will be accessible here, if you have questions about a prior public notice please e-mail townoffice@whitecity.ca with your request.