The Community Safety Officer (CSO) Program provides municipalities the option to enhance existing community safety services through the employment of CSOs. CSOs deliver high priority/low risk to harm community safety services and provide communities with an additional uniformed presence. The Town of White City has been assessing the need for CSOs in the community for the past several years. From the last census period in 2016, White City experienced a 23.3% population increase, making it one of the fastest developing communities in Saskatchewan. To meet to safety needs of the growing community, as part of the 2023 Annual Budget and in conjunction with the 2022-2025 Strategic Plan White City has implemented the CSO Program this year.
It is the intention of the Town to utilize the CSO Program to enforce municipal bylaws and provincial acts and statutes including:
The CSO will also act as the primary Bylaw Enforcement Officer, replacing the Corps of Commissionaires, and enforce all White City Municipal Bylaws.
The approval of a CSO Program aims to alleviate some of the workload and call volume pressures on the White Butte RCMP Detachment. Aside from regulating bylaw, provincial statute, and act infractions, it is the desire of White City to have the CSO provide proactive policing through public educational opportunities and engagement with local stakeholders. The education aspect of the program would include attending schools to speak to students, patrolling during school start and end times, creating relationships with residents to encourage compliance for bylaws.
---
We are excited to announce the appointment of Eric Giroux as White City's Community Safety Officer.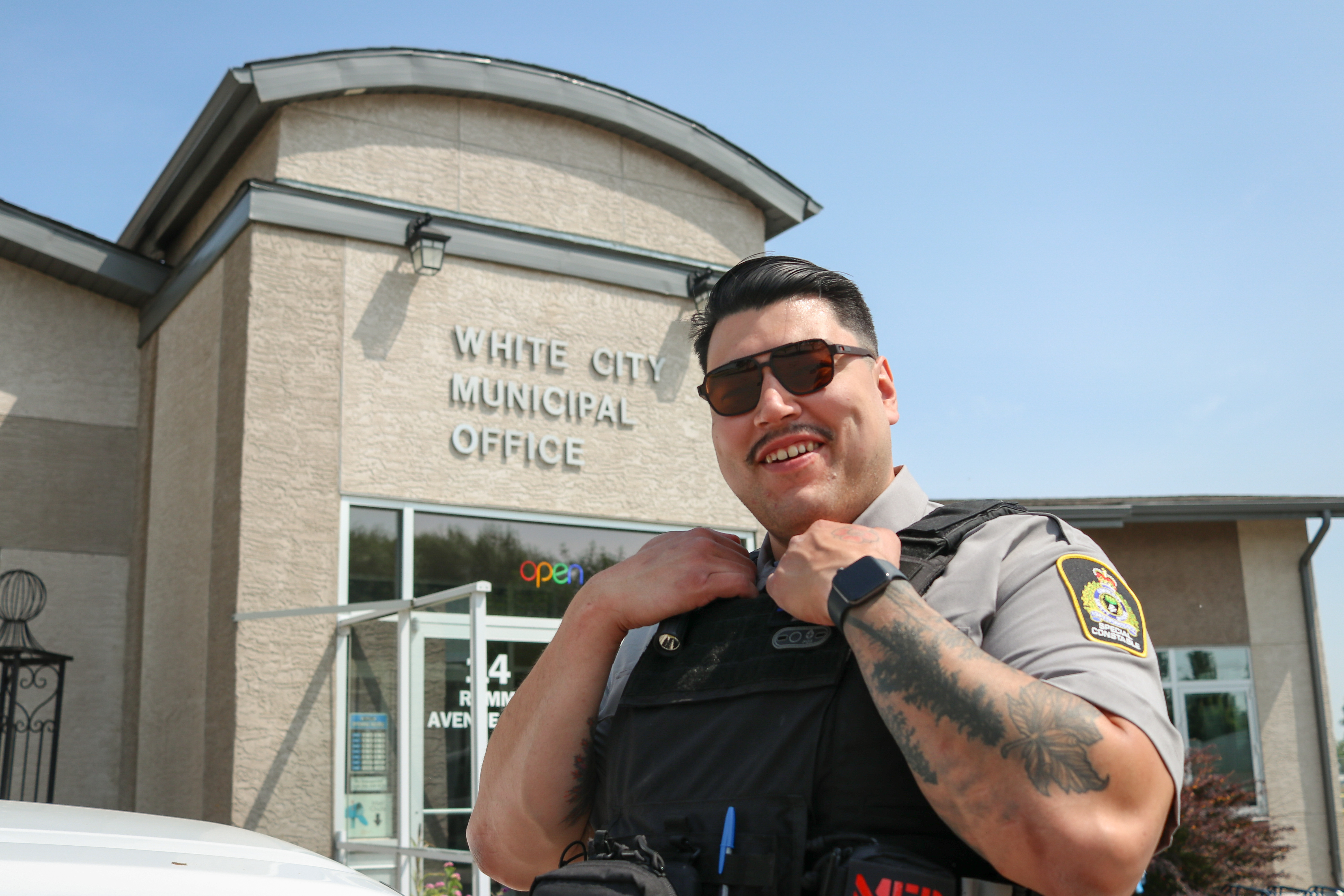 Eric will be patrolling the community in a marked truck, so don't be afraid to say 'hi' or give him a wave when you see him.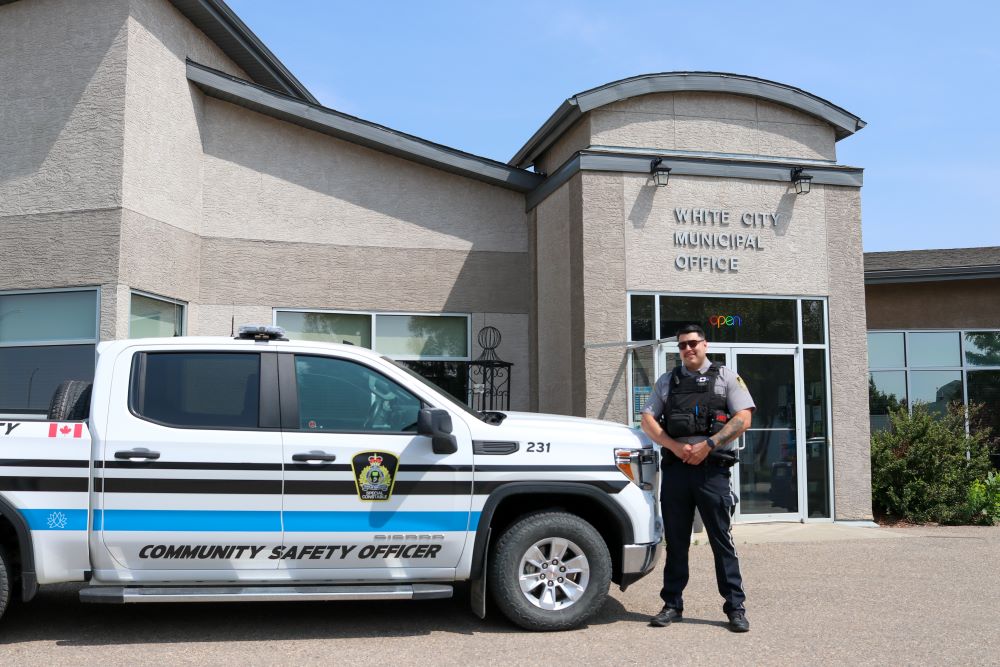 A fun fact about Eric is that his favourite food is steak tacos with guacamole and pickled onions!
---
Report an infraction
Infractions related to the Provincial Statues above, or to any White City Municipal Bylaws, can be reported by:
Submitting an online report.
Directly contacting the White City CSO by phone at

306-510-8228

or by email at cso@whitecity.ca.

Please note, the CSO will work varied hours and may not always be available during regular business hours to take your call or respond to your email. Please leave a message and the CSO will follow up as soon as possible.
If you are experiencing an emergency PLEASE CALL 911 IMMEDIATELY.
---
Public Complaints
Public Complaints related to the CSO Program will be managed in accordance with Part IV of The Police Act, 1990.
A public complaint may be initiated by a member of the public or by the Public Complaints Commission - for more information and/or to file a complaint visit The Government of Saskatchewan Public Complaints Commission Page.