Double K Outdoor Rink is now CLOSED for the season - thanks for another great ODR season!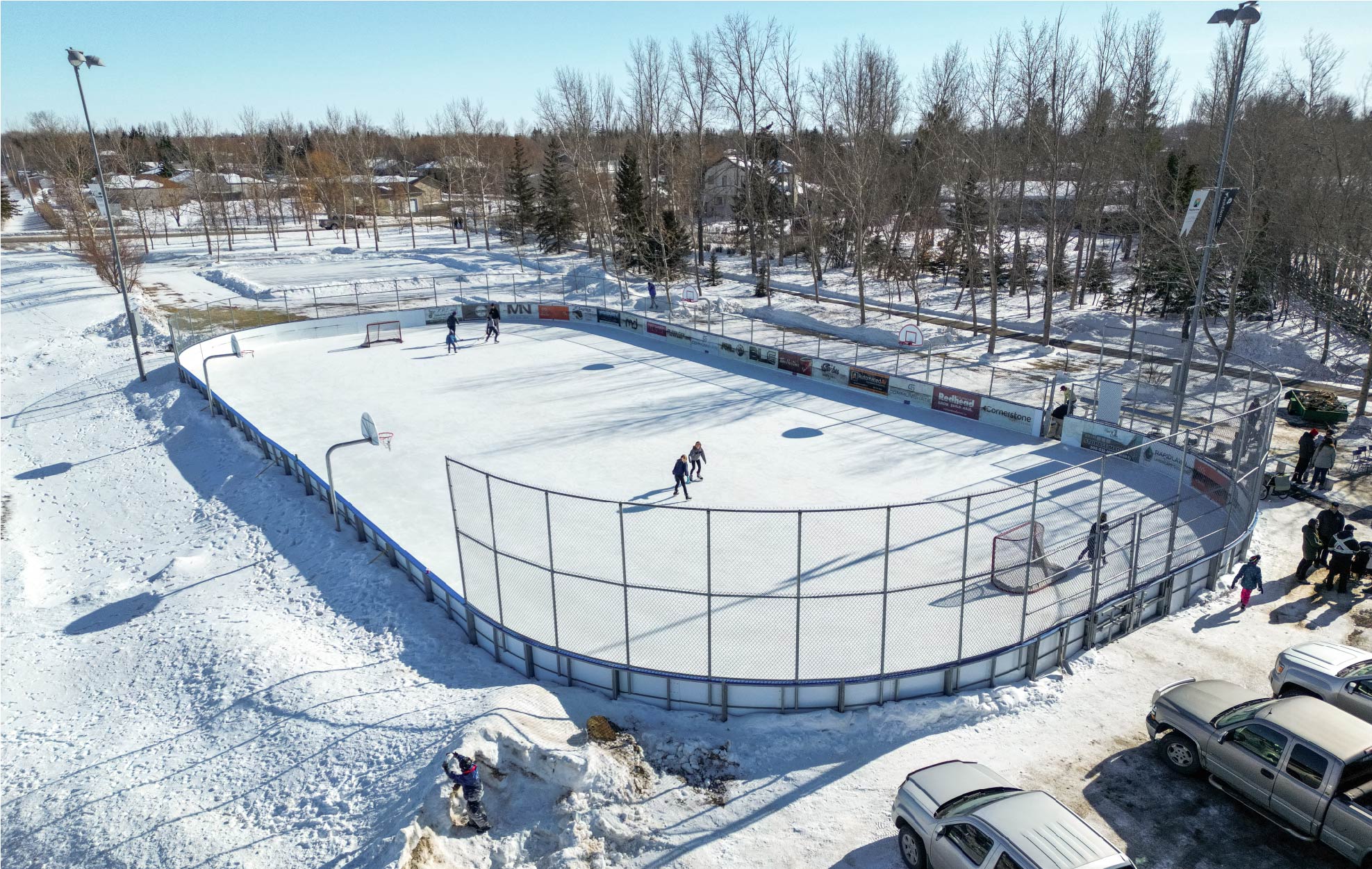 ---
| | |
| --- | --- |
| Deneve and Gregory Avenue East, White City, SK | 306-781-2355 ext. 225 |

Strap on your skates! Head over to Double K Outdoor Rink and enjoy some outdoor skating! Whether you want to skate figure eights around your friends with the wobbly ankles, face off with a puck to finally decide who's the superior sibling or simply sip hot chocolate on the sidelines, let the outdoor rinks be a part of your winter wonderland!
Rink Rules
Skating times are NOT supervised by staff, as rink will be open at scheduled times (Lights turn off automatically at 10 pm).
Outdoor Rinks close at 10:00 pm sharp every night, no exception. We ask that residents using the rink please be mindful of the community, of the neighbourhoods and of the homeowners around the rinks.
Users are encouraged to scrape the ice after extended use, helps us maintain the quality of the ice for everyone.
Shinny may be permitted on public skate time if no other users are present. Primary user groups take priority or it can be shared by using half the ice if primary users approve.
The maintenance period will be variable as the town will try to accommodate cleaning the surface with other duties within the town (roadways, clearing, etc.).
Click here for more information - Double K Outdoor Rink Rules
---
sponsorship opportunities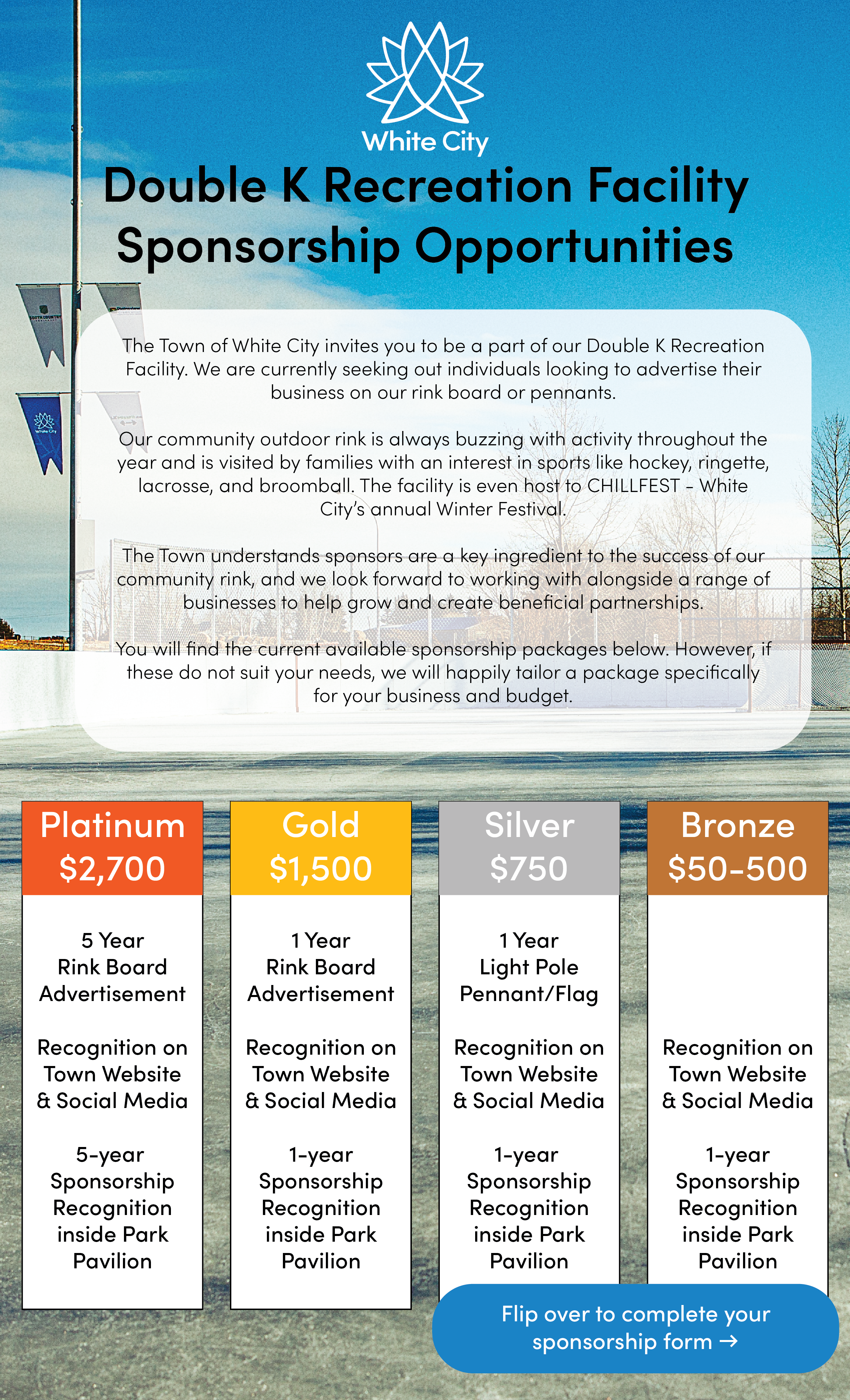 Click here to download the Sponsorship Form.
---
Ice / Park Pavilion Rentals
Below are the rental rates and times for booking the Ice and Park Pavilion at the Double K Recreation Facility. Please submit a Seasonal Outdoor Facility Application Form as your initial request. Once the form is received and times confirmed, the Parks, Recreation and Culture Department will send you a Park Permit to display at the facility. Key pick-up and payment can be made at the Town Office, Monday to Friday from 8 am to 5 pm. Please contact Shane Graefer at the Parks, Recreation and Culture Department if you have any questions or concerns at 306-781-2355 ext. 225 or email at sgraefer@whitecity.ca.
Double K Recreation Facility – Ice rink
Mondays – Thursdays 5-7 pm are available for private bookings
$30/hour for ice rental – local resident
$50/hour for ice & private dressing room – local resident
$50/hour for ice rental – commercial/non-resident
$75/hour for ice & private dressing room – commercial/non-resident
Park Pavilion – Party/Dressing Room/Canteen*
Daily 8 am – 10 pm available for private booking
*weekend park pavilion bookings allowed, but ice will be available to all the public
$25/hour – local resident
$30/hour – commercial/non-resident