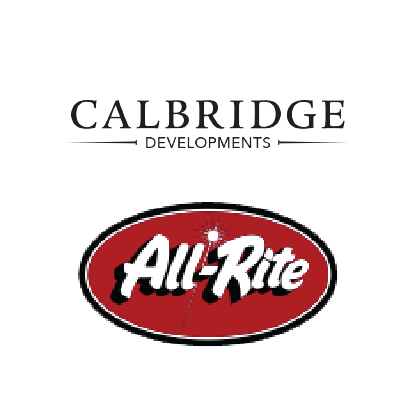 Calbridge Developments has partnered with the local All Rite Group of Companies to develop Royal Park in White City's Town Centre.
Formed in 2008, Calbridge Developments, formerly La Vita Lands, began with the purchase of their first land assets in Cochrane, Alberta. With committed ownership and dedicated staff, their mission has always been to successfully meet the needs of everyone from owners, investors, and partners to customers, suppliers and community members. While they're in the land business, they pride themselves on being trusted leaders and land stewards too.
Guided by honesty, fairness, and excellence, Calbridge Developments started their legacy and created a reputation to be proud of. They've grown their business, provided great returns to investors, delivered high-quality products to customers and made valuable contributions to the communities they operate in.
With stability, a long-term strategy and strong relationships, they're continuing to look for opportunities to add even more value to their people, their partners, and their customers.
All Rite Group of Companies was established in Regina, Saskatchewan in 1982, Dwayne Walbaum and his staff have been delivering first-class mechanical installations for over 25 years.