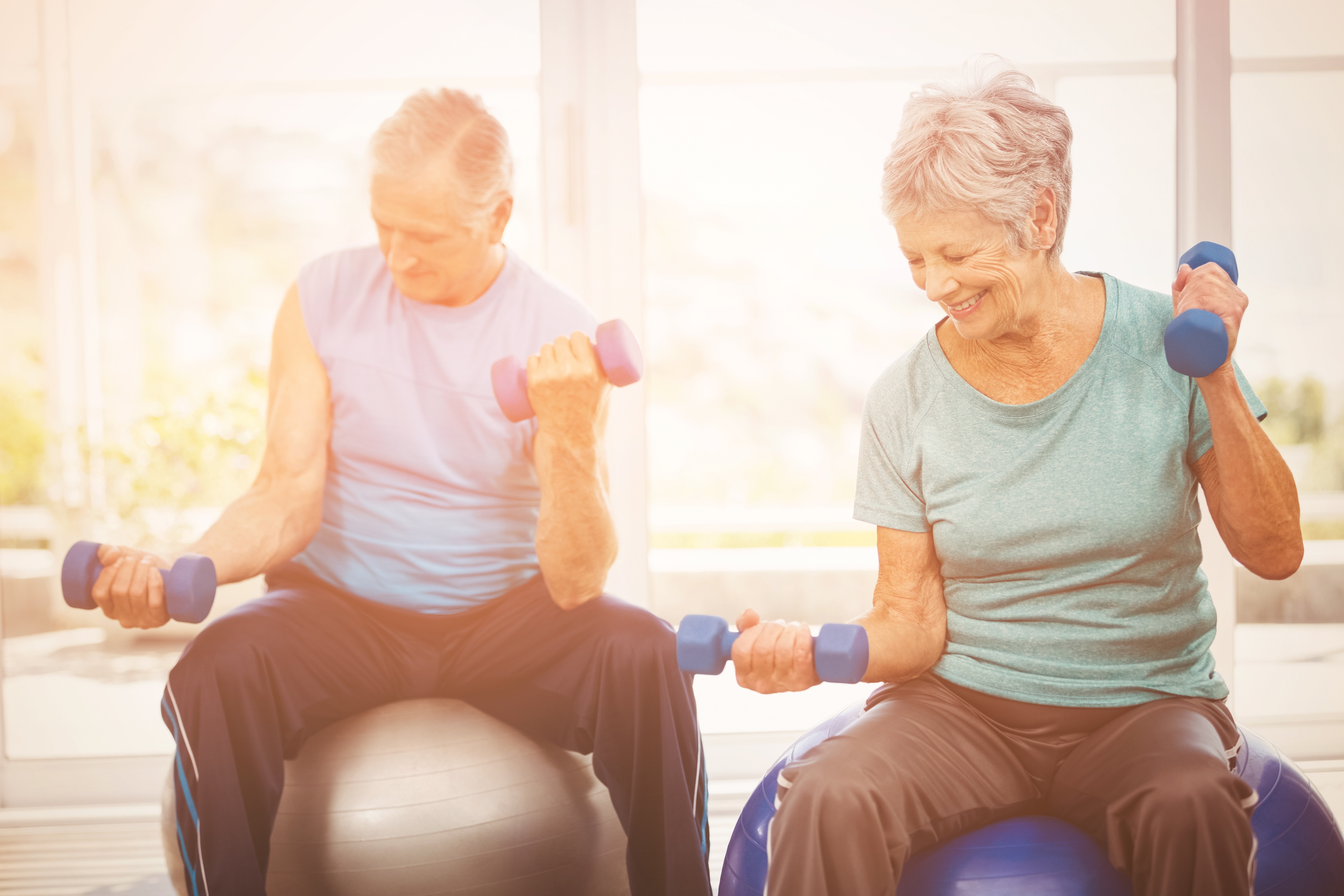 Forever in Motion is for older adults who want to keep fit and have fun — without worrying about a body "break"! Our current session runs Thursday, January 5 to Thursday March 30 . See below for more details.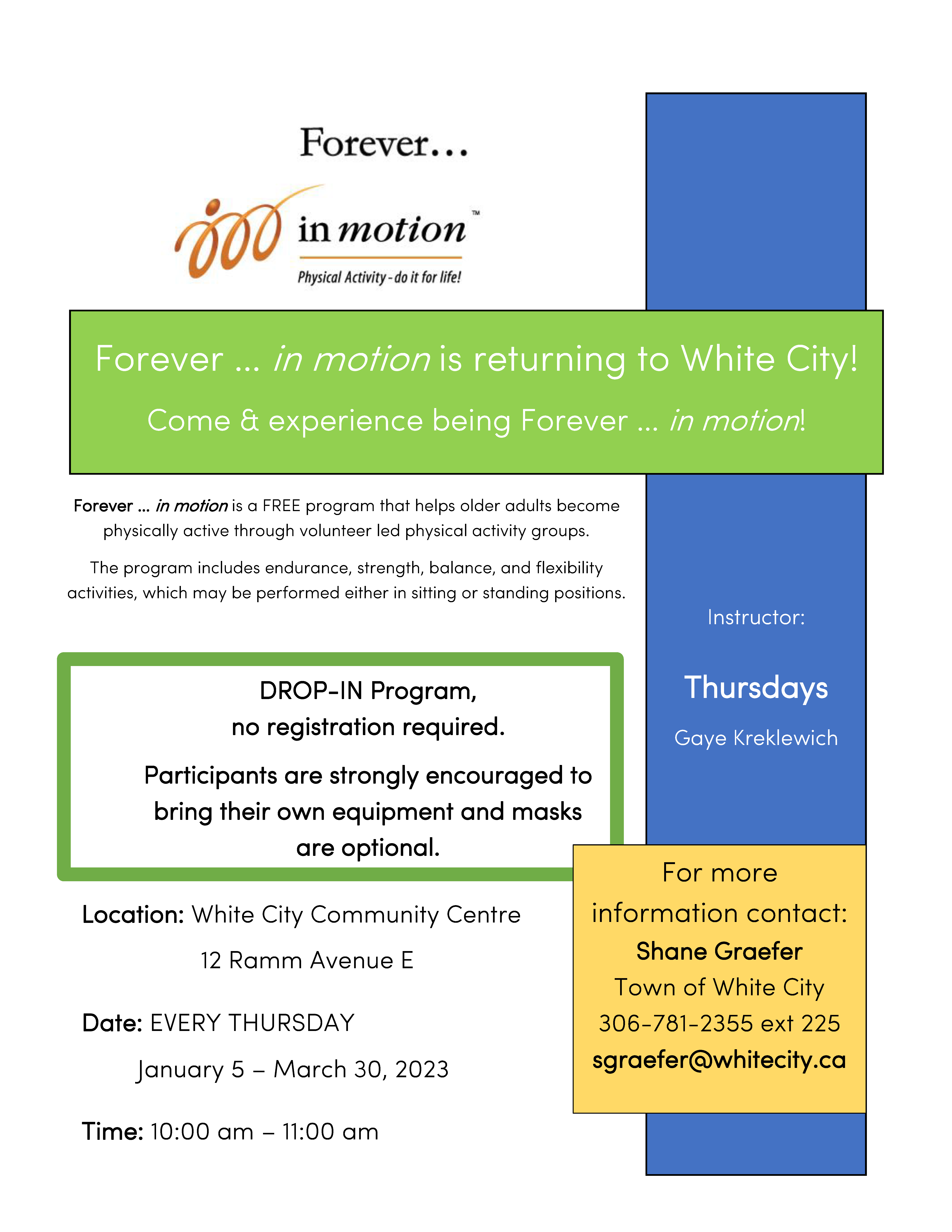 Classes run January 5 - March 30
Every Thursday
10:00 a.m. to 11:00 a.m. at the White City Community Centre, 14 Ramm Avenue East
A few things to note:
DROP-IN Program, no registration required.
Participants are strongly encouraged to bring their own equipment.
Masks are optional.
Attendance will be taken at each class.
Please if you are sick or have been in contact with a positive case of COVID do not attend class.

For more information contact Shane Graefer at 306-781-2355 ext 225 or by email: sgraefer@whitecity.ca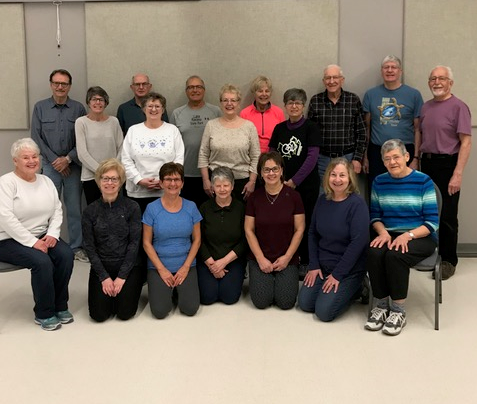 Check out the Forever in Motion participants that are having a great time and staying active during this cold winter. There is always room for more who are needing to get out of the house and get their body moving!