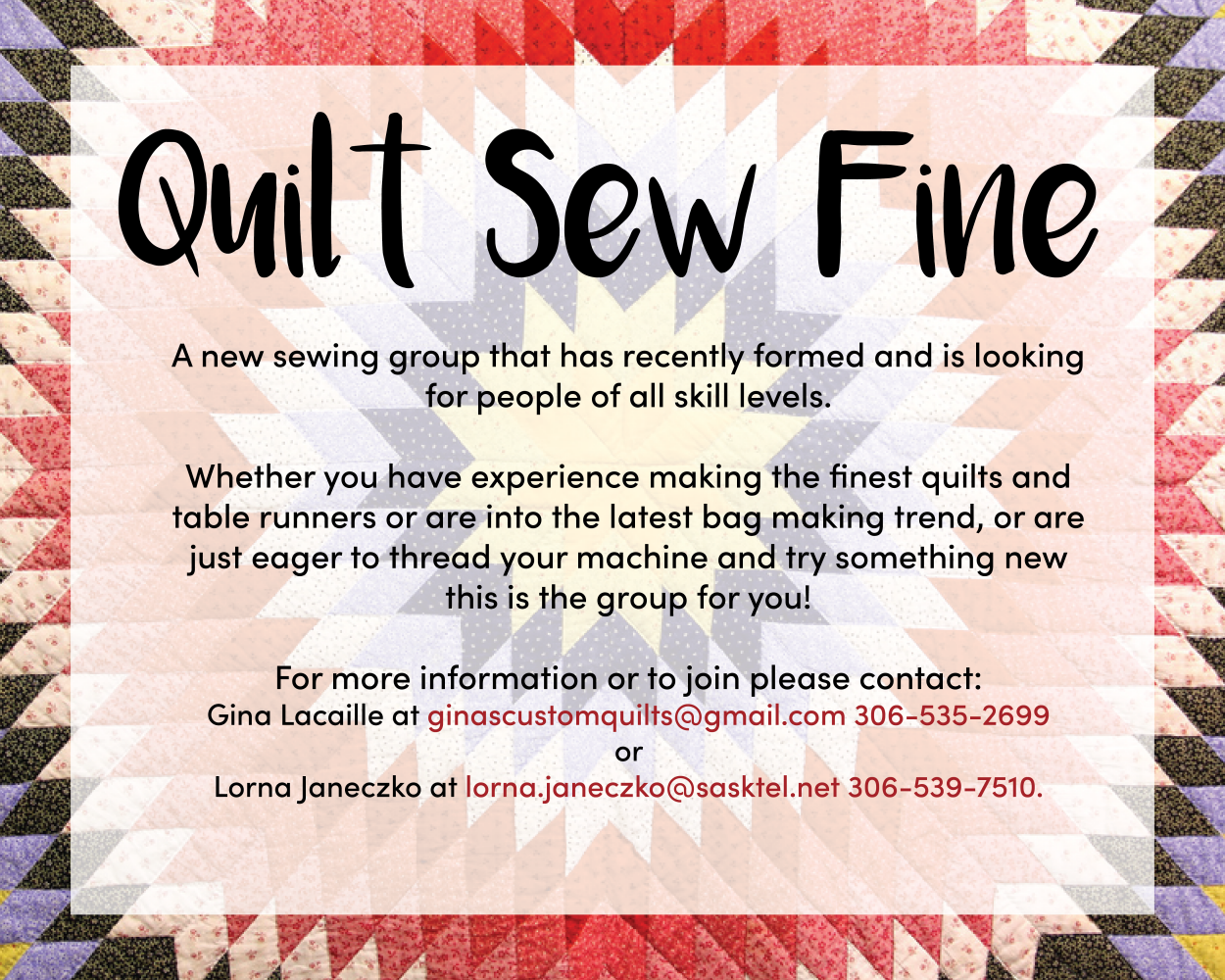 Do you like to quilt or sew and would like to meet others that do? Sew it seams (pun intended) there is a new group in town to serge on your creative side! The Quilt Sew Fine group is just forming and is looking for people of all skill levels. Check out the groups' new fb page at https://www.facebook.com/groups/450919723658027/?ref=share_group_link
Whether you have experience making the finest quilts and table runners or are into the latest bag making trend, or are just eager to thread your machine and try something new this is the group for you! The objective is to share ideas, showcase projects, learn new skills and have fun while meeting others. The group activities run from October to March and consist of BYOM (Bring your own machine) Sewing Days held either Tuesday or Thursday afternoons (once or twice per month) at the White City Community Centre, as well as learning and social events.
For more information or to join please contact either Gina Lacaille at ginascustomquilts@gmail.com 306-535-2699 or Lorna Janeczko lorna.janeczko@sasktel.net 306-539-7510.