Introducing… a brand-new accessible play structure! This will be the first all-age and all-ability structure for the Town of White City.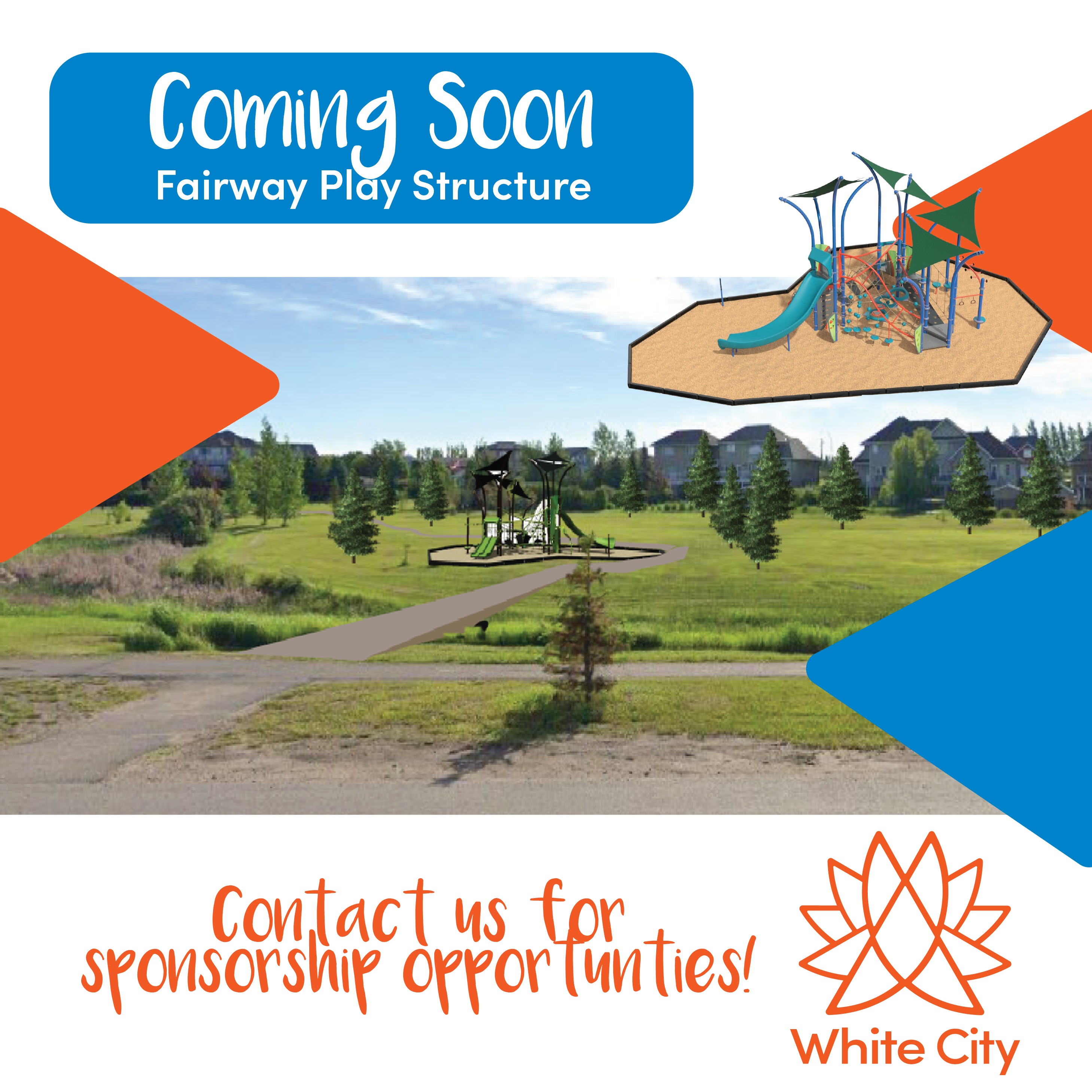 The Fairway Play Structure will be located in the Municipal Reserve between Christopher Place and Lott Road which is the closest green space to the Fairways subdivision.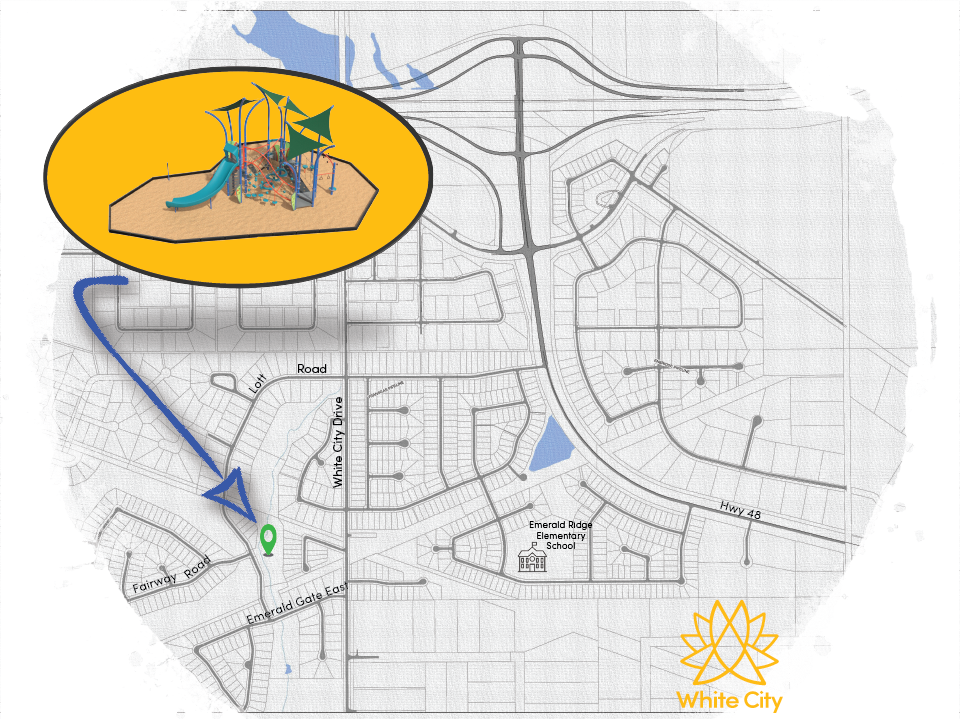 Play Structure Features:
Engineered Wood Fiber will be placed as a safe and cushioning ground for the play structure. This state-of-the-art foundation will also make it accessible for mobility aids including wheelchairs.
The design of the structure goes against the traditional step, platform, slide layout. Instead, it utilizes multiple adventure paths for users to navigate the playground and use their imagination in creative ways.
Ground-level sensory panels increase accessibility for those not able to experience the sensory elements included at climbing height.
Sails are also present in the design to provide maximum shade areas, especially since the selected location has little shade otherwise. The sails will decrease sun exposure to the structure, making it less susceptible to over-heated metal and fading colours.
Development of the area will begin in late July and early August with the structure tentatively being delivered and installed between August 21st and 25th, 2023.
Sponsorship Opportunities
How can you help?
We are currently seeking sponsorship to financially support this project - a high level of sponsorship may also allow us to add additional features to the park.
Two levels of sponsorship are available:
Sponsorship Level
Park Naming Rights
General Sponsorship
Number of Opportunities
1
Unlimited
Donation Amount
$12,000
$1,200
Included Benefits

Naming rights of park
Permanent sign constructed in 2024 with name of park
Association recognition of the park will appear:

On a permanent sign at the park
On all municipal maps
In future wayfinding materials and signage
On the Town Website
On any communications materials referring to the community park
A press release announcing the name of the park
A grand opening event for the park
Any other associated recognition

Recognition on a permanent sign constructed in 2024 and located at the park acknowledging sponsorship
On the Town Website
On a minimum of two social media posts
Click here for the Sponsorship Form!
---
Community playgrounds and parks are essential to healthy communities because they promote active and passive recreational activities, appeal to all ages and create valuable green spaces.
They can also contribute to community identity by providing an inclusive space for gathering and social connection.
Spending even a small amount of time at a community park can have significant benefits to your health. 30 minutes spent in a park can lower stress and promotes activity, both of which can decrease blood pressure, reduce inflammation, prevent heart disease and boost your immune system!
We couldn't be more excited to bring this new play area to the residents of Fairway and we hope you are too!